Corner Showers in Christchurch
Stake Glass is your local corner shower supplier and installer in Christchurch. We supply and install a wide range of custom frameless glass corner shower enclosures for residential and commercial applications.
Our corner shower enclosures can be custom made to fit any space and professionally installed by our experienced glaziers.
Just get in touch and tell us about the outcome you're trying to achieve and we'll advise you on the best options available.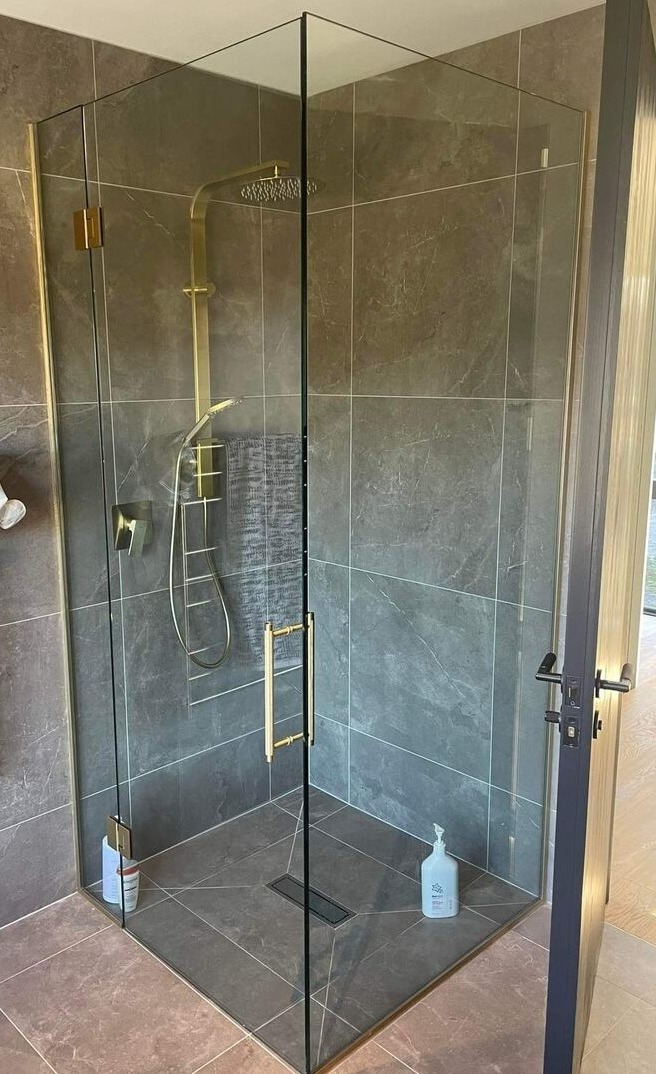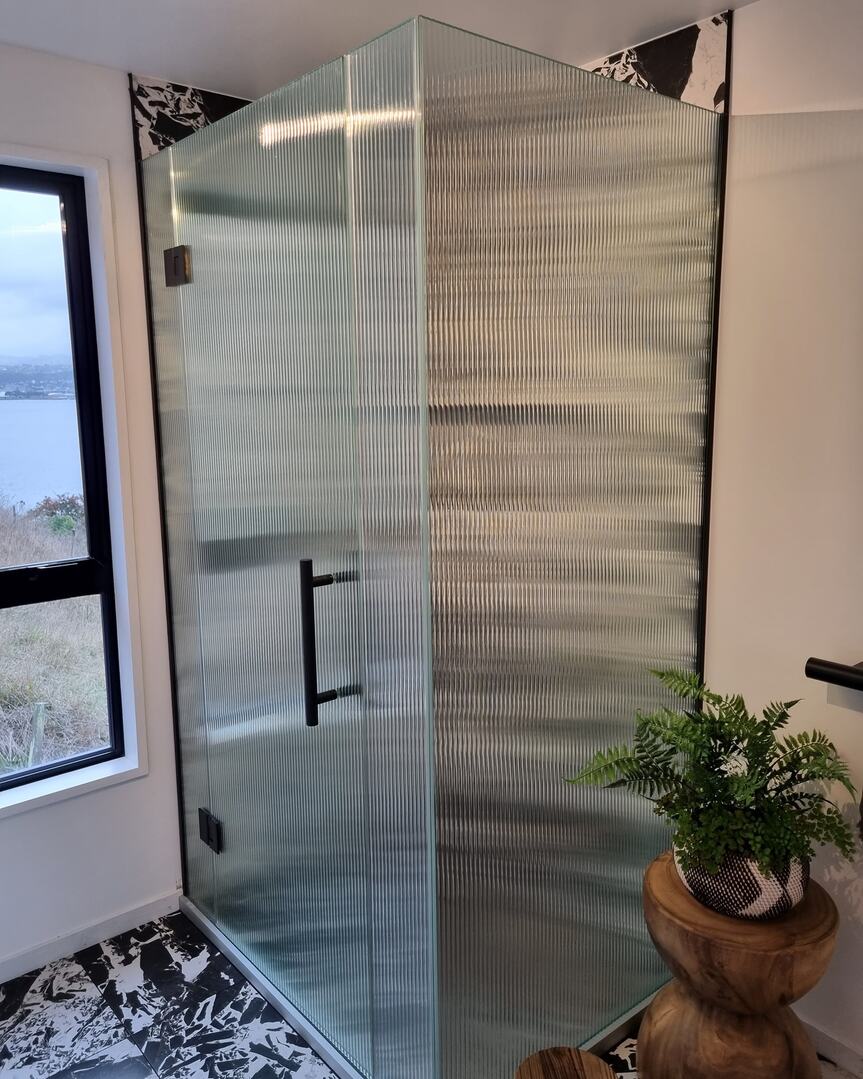 Click here, to see some examples of all the frameless glass showers we can produce.
Choose from hinged or sliding shower doors and a wide range of shower hardware to complement your bathroom.
---
Corner Shower Glass Types
Our corner shower enclosures are made from 10mm toughened safety glass, which has greater strength and does not require a heavy metal framing around it to keep the enclosure in place. This type of glass is rated as Grade A Safety Glass, ensures maximum safety and is in accordance with AS/NZ 2208 standards.
We have two shower glass options:
standard clear toughened glass
low-iron ultraclear toughened glass
As the name suggests, Low Iron Glass contains less iron content than standard clear glass (approximately one quarter).
---
ClearShield
Cleaning showers has never been easier with ClearShield. When you order a glass shower from Stake Glass you can request to get ClearShield applied to your shower glass.
ClearShield is a 'glass surface protection' product that helps seal and prevent build-up on glass surfaces. Stake Glass is a ClearShield professional applicator.
Click here to see a video of ClearShield in action.
ClearShield can seal & protect your glass. A unique polymeric resin that fills in the pores of your glass. The protected glass becomes 'non-stick' and easier to clean working just like Teflon on cookware.
Typically, ClearShield™ Glass reduces the frequency of cleaning by half. Like 'non-stick' cookware, the maintenance of ClearShield™ Glass does not require harsh and abrasive cleaning chemicals and methods.
Please note, if you request ClearShield we will apply it to your shower glass during the glass production process.
---
Contact Us
Contact us today for more information or if you already have measurements or plans, please feel free to email these to us, so we can provide you with a quote.
Telephone: 03 348 7778
E-mail: onlinesales@stakeglass.co.nz
Address: 3 Distribution Lane, Sockburn, Christchurch